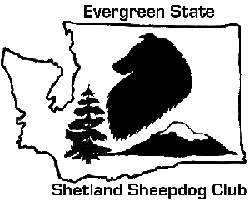 The ESSSC puts on several events during the year, including Shetland Sheepdog Conformation specialties,
Agility trials for all breeds (held in March), and Herding trials for all breeds, usually in the Fall.

Our Shetland Sheepdog Specialty was held on Jan. 12, 2018 at the Puyallup Fairgrounds.
Our next specialty will be in July 2018 at Argus Ranch in Auburn.
---
The 20th Anniversary of our ALL BREED AGILITY TRIALS will be on March 2, 3, and 4, 2018 at Argus Ranch.
Click here for the premium, ESSSC Agility 2018 Premium. Entries open on Jan. 12 and close on Feb. 16.
Please do NOT send entries before the opening date or after the closing date. Entries for mixed breed dogs in the AKC Canine Partners program are also accepted.