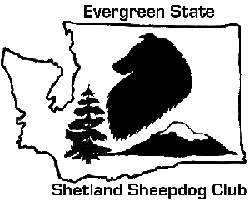 The E.S.S.S.C. is an organization of people in the Pacific Northwest devoted to the Shetland Sheepdog, also called the "Sheltie." Our members all have varying interests in Shelties, but we all have one interest in common; to protect and preserve the breed, as well as each individual dog. The Sheltie is an endearing, sensitive little dog, and we want try to help people to understand the breed. Shelties are wonderful dogs, but they are not for everyone, so we believe it is important to provide as much information as possible to help them decide if it truly is the dog for them, enabling them to make a responsible decision.
Meeting dates:
We are located in Western Washington in the greater Seattle area, but our members come from areas both north and south of there, as well.
Our club meets the first Thursday of each month at 7:00 pm. Meeting places vary, but are usually on the eastside or south end.
No meetings in March, July, and December.
Visitors are welcome to our meetings. Sometimes a meeting must be changed for various reasons so it is advisable to contact us ahead.
We put on several specialty shows, agility trials, and herding trials a year. The membership represents breeders, handlers, pet owners, and performance folks who train and show their dogs in events such as agility, herding, and obedience. A few of our members are involved in the very important task of rescue. This can be rewarding, but also very heartbreaking, which is at the heart of our beliefs, philosophies, and strong stand on protecting these sweet little dogs. Otherwise, they can be improperly and uncontrollably bred, as well as ending up in improper homes and places where they should not be.
If you have questions about the ESSSC, or would like to attend a meeting, please contact Lynn Erckmann.
For availability of puppies and dogs from breeders in our club, please see our Breeder Referral link in the menu to the left. If none of our breeders have puppies available, try the other NW clubs listed at the bottom of this page.
Links that go to other websites will open a new window so that you never have to leave ours.
Officers and Board of the E.S.S.S.C. for 2017
President - Greg Parnell
Vice President - Stephanie Hembree
Recording Secretary - Karen Ricketts
Corresponding Secretary - Lynn Erckmann
Treasurer - Dee Kraft
Board of Directors - Diane Bero, Vicki Chalk, Jo Ann Mather, and Gloria Newby
Newsletter Editor - Jo Ann Mather
Webmom, Webmaster - Trella Hastings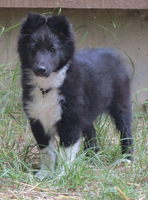 ---
Other Pacific Northwest Sheltie Clubs:

Pacific Northwest Shetland Sheepdog Club, Portland, OR
Greater Spokane Shetland Sheepdog Club, Inc., Spokane, WA