AGILITY
Agility is one of the fastest growing dog sports. Just about everyone can get into it. It is a way of creating a strong bond between owner and dog.
A close, working relationship is needed to do well in this exciting, popular sport.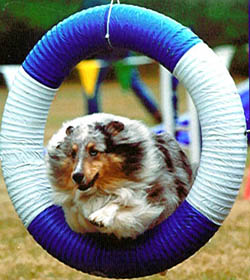 Devin (Seasound Designed to Rock) races through the weave poles.
He is owned by club member, Stephanie Labo.